eBook Reveals:

Tried and tested methods to overcome depression and anxiety. Achieve states of inner peace. Teaches you how to transcend any obstacles that appear to be getting in the way of what you want in life!
This simple and easy-to-read guide will help you overcome depression and anxiety to realize that you are worthy of achieving whatever goals you desire. This eBook shows you the immense power of acceptance and how it allows you to reveal the hidden value of what you have been unsuccessfully trying to run away from.
14 Day 100% Money Back Guarantee
In this eBook You Will Discover...
The reasons why we feel depressed or anxious.
How depression and anxiety are usually manifestations of previous "unfinished business."
Very unique, shocking and powerful methods to transcend your negative feelings and beliefs.
FREE videos included to assist you in understanding the provided techniques.
Quality information on diet and its role in helping you heal.
Free Video Demonstrations Included

This eBook has links to several videos personally made by me to demonstrate how to perform powerful exercises. These can drastically change your mood and perception.

Instant Download Link Upon Completion of Payment

The eBook download link will immediately be sent to your email once you have paid for it. Instantly have access to a wealth of powerful information!

Addresses Issues on a Spiritual, Mental and Physical Level

To overcome depression and anxiety is not so simple for many people. Since this is Simply Elated, this book brings together the different aspects of ourselves together. This way we can fully integrate and allow the total entity to function optimally in the simplest ways possible.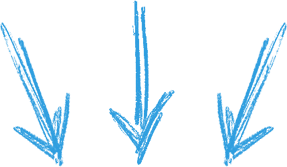 ---
Life Can Be Extremely Tough...
The picture on the right is me during a trip I took to Sanya, China. It is a fairly recent picture (2017, 26 years old) but it is important for me to tell you that I was a suicidally depressed person in my early 20s. That guy you see on the right used to be suffering for most of his life. From age 19-22 I had really poor mental health. I was on on strong anti-depressants for a long time and I was seeing a few psychiatrists. Although I previously had low confidence and was ashamed of myself, it was my early 20s that were the most unbearable. A lot of us have low self esteem growing up because we are trying to fit in but from age 19-22 is where I was desperate for help. I couldn't bear the anxiety and depression I had and every day. Life was so tough; I could only barely get by.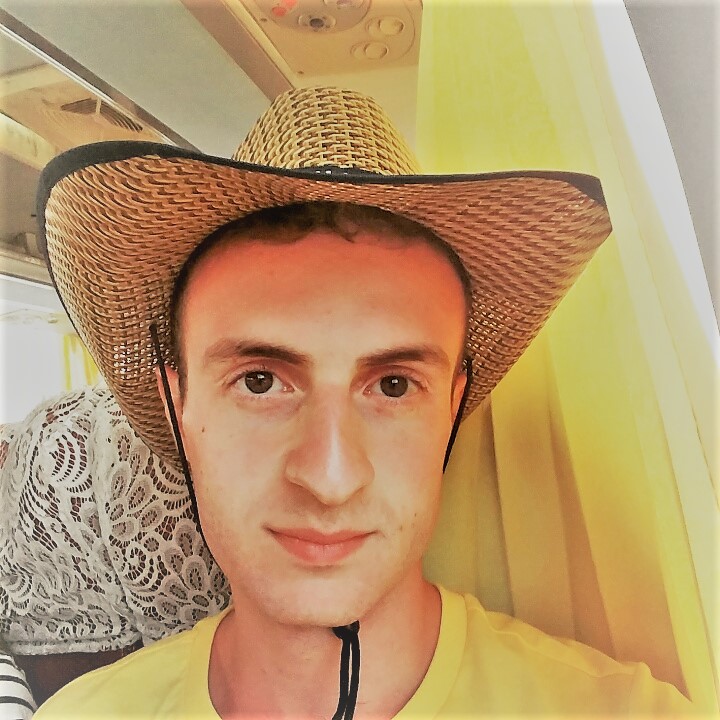 | | | |
| --- | --- | --- |
| | When you are suffering, you have to take action... | |
Trying and get yourself to overcome depression and anxiety was not easy at first. I had to try a lot and fail before I could find out what actually works and what does not. My teachings and exercises are shocking. It has to be shocking. If it wasn't, then you would stay the same and feel like nothing ever gets better.
This eBook Does NOT Include:
Boring exercises that don't work
Cheesy "positive thinking" tactics
Crappy philosophical ideas that have no practical application
Primitive methods of changing your mindset that don't address the underlying emotional pain
A cure-all pill you can swallow that magically fixes everything without the slightest effort on your behalf
This book has several techniques to overcome depression and anxiety that you can try and see. You can then decide which ones work best for you. All of them are designed in a way that drastically change your outlook. They allow you to move on with life with self-love and acceptance as key pillars to success.
Some of the techniques might seem ridiculous or extraordinary, but that is what makes them so powerful. You might have already tried so many uninspiring methods to feel happier and you constantly are left disappointed. I truly believe that is unlikely to happen with the techniques I share in this eBook!
You will learn a wealth of knowledge about how depression and anxiety first manifest and why we develop them at certain stages of our lives. This is an empowering book for people that want to see how their so-called "illness"  is so precious that you can walk away from it easily. Why? Because you realized how much it taught you.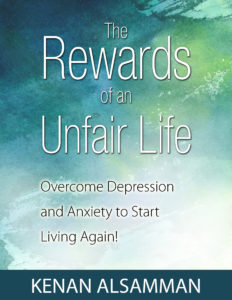 I want to be perfectly honest with you
I truly believe in what I teach in this eBook. I would NEVER make a poor quality product in order to make a quick buck. The pain we humans go through is not a joke and not to be taken lightly. Your mental health is a serious matter. I would feel extremely guilty if I was able to build enough trust in you to purchase my product yet provided you with something of little value just so I can make some money. That is just not how I am; some people can do that but not me. If you like what you have read thus far, then go ahead and purchase my book and give it a try. I may not be able to help every single person, but I truly believe I can help a lot of you overcome depression and anxiety.
Thank You Everyone!


Kenan

14 Day 100% Money Back Guarantee - No Questions Asked!
As a true believer in my product, I am willing to offer you a 14 Day 100% Money Back Guarantee – No Questions Asked! If you are not satisfied with this product for any reason, send an email to info@simplyelated.com with 14 days of purchasing to request a refund. I will fully refund your money.