My name is Kenan and I am eager to help people and teach you about how to create a happier and more fulfilling life. I currently live in China and have been a teacher in a high school for several years. I think it is time now for me to take my teaching experience to the next level and begin coaching you as to how you can own up to your circumstances in life and transcend all the negative aspects.
What Does Simply Elated Represent?
Simply Elated is a name I came up with that matches my overall mission: to achieve states of joy, elation and abundance in the simplest ways possible. Through the difficulties in my life, I have had no choice but to try innumerable methods of achieving a goal or to transcend some negative aspect of my life.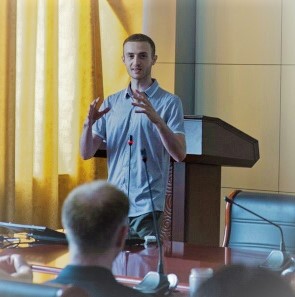 The Importance of Authenticity
To me, I feel it is important to be transparent. I want to always tell the truth as it is and want people to know and love me for who I am. I don't always feel happy and I am not always confident. However, during these times, I am okay with not feeling confident or happy. I have learned how to jump into the river of life and surrender to what is instead of trying to fight against the current. I can help many of you get back in touch with your own human nature and see the value of it.
A One-of-a-Kind Approach
What I teach and share comes from years of experience. I have had to overcome my own severe depression, anxiety and physical health problems. I couldn't achieve that by just regurgitating information or reading about it from a book. I had to take what information I learned and actually apply to see if it actually worked. As a result, I can say with certainty that what insights and teachings I provide to you in via my blogs, videos and products will be so unique, thought-provoking and really help you to see life in ways you never even expected!